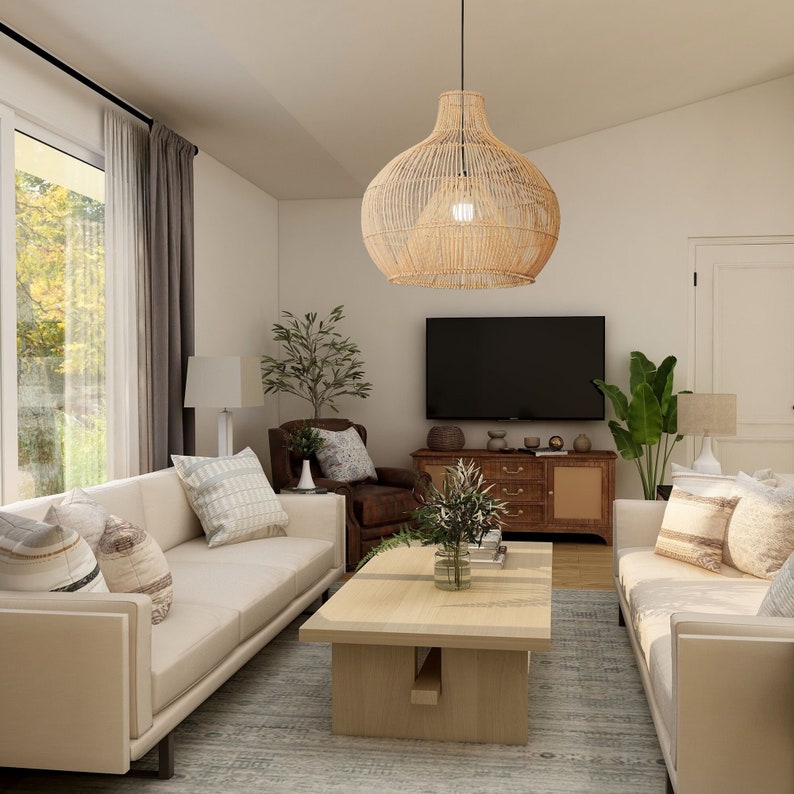 Large Handmade Rattan Pendant Light
CORD (HARD WIRE): 1m (3.3 feet) long (can be shortened); PVC coated (black or white color); Voltage 110V-250V; max. Wattage: 60 Watts; UL/CE listed.
LAMP HOLDER: E-26/27 plastic socket with silicone cover (same color as the cord).
LAMPSHADE HOLDER: Metal bracket with cord grips.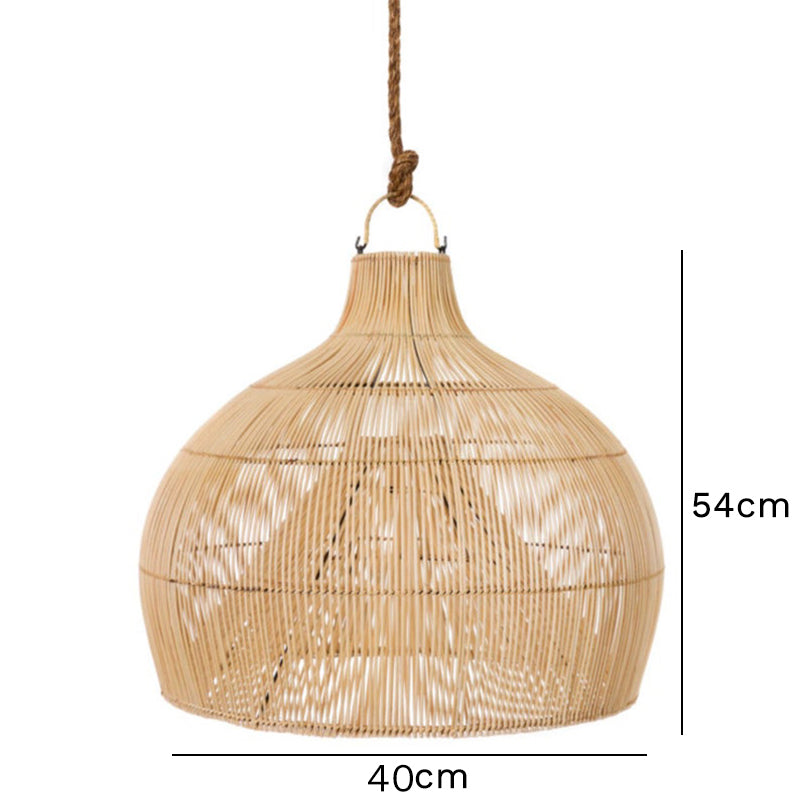 Dimensions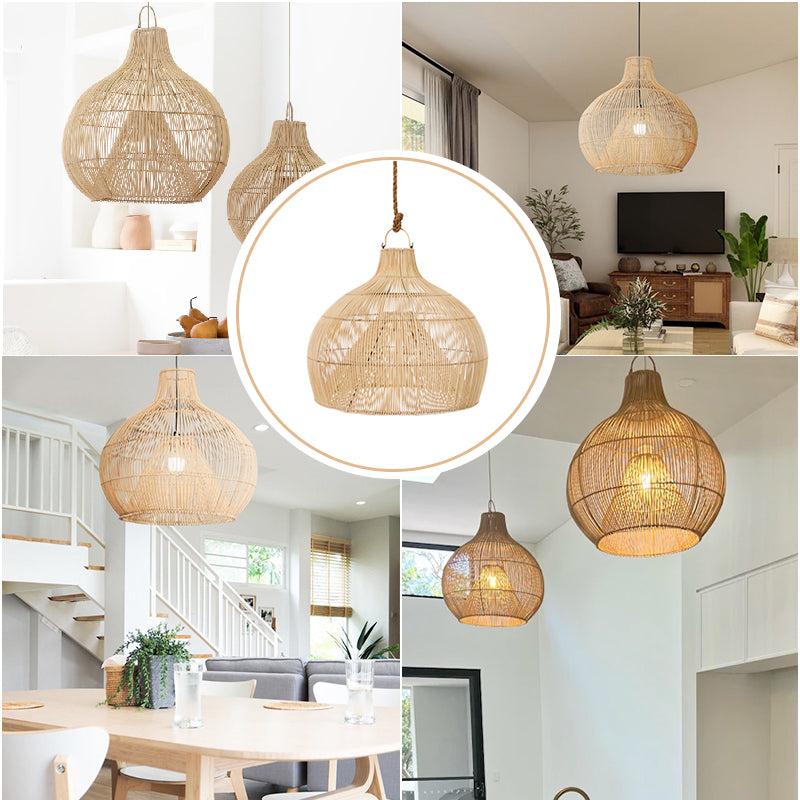 Fitting Environments
This Pendant Light combines vintage and simple style, perfect for many occasions.
Perfect decor for living rooms, restaurants, kitchens, dining rooms, laundry rooms.
Perfect decor for hallways, cafes, basements, corridor, stairwells, bars.
Perfect decor for clubs, libraries, office, entrance, bedrooms, reading rooms.
Proudly Made & Processed By Hand
Every handmade item is unique. Original item may differ from the ones in the photos.
Dimensions are not exact, variations may occur even between pieces of the same size number.
To prevent mold and attack of borer insects our lamps are treated with a solution of water and natural salts.
For a better finish each piece is singed and/or brushed to remove loose bamboo fibers.
CARE
Exposure to strong sun and humidity may change the product's color.
Do not expose to rain.
Cord kit not water resistant.
To clean use a dry or slightly wet cloth or a hand duster.
NOTES
This listing is for ONE lamp only.
Considering the fragile of shipping, light bulb not included.
We will make & ship it ASAP once you order!
Pls check the size clear.