The iconic pendant is characterized by its fan-like design with ten ring-shaped lamellae perfectly positioned to provide a soft, ambient and glare-free light. The blades reflect and filters the light and the pendant changes its appearance depending on the angle at which you view it.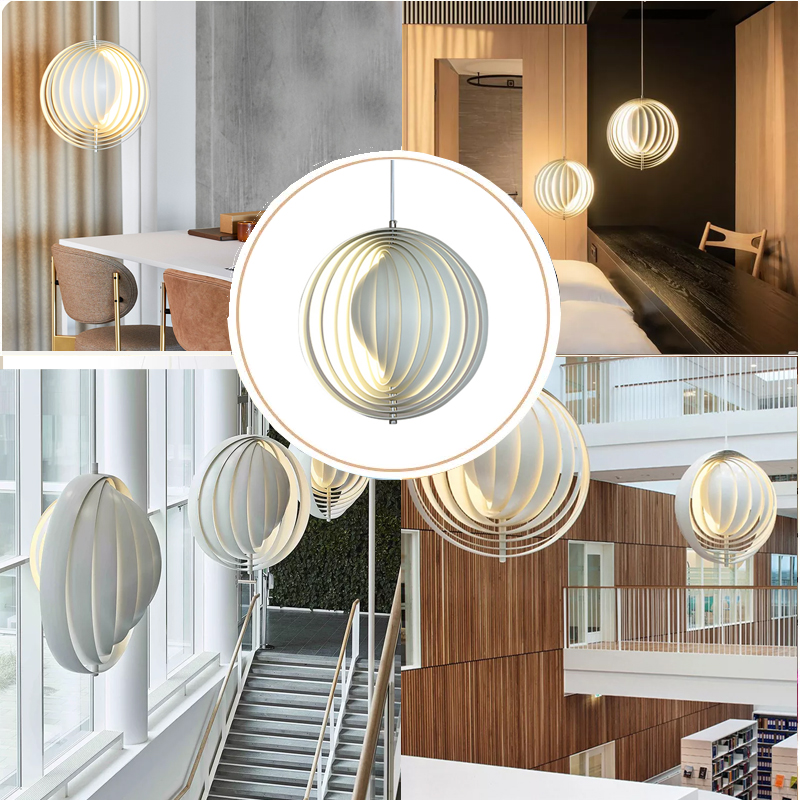 Product Information:
Brand: Labpiecesign
Product Name: Wooden Pendant Light
Size (Dia*H):
35cm(13.78inches)* 35cm(13.78")
42cm(16.53inches)* 42cm(16.53")
Color: White
Material: Metal
Craft: Other
Applicable space: Living room, Dining room, Bedroom, ect.