New Fashion Rattan Pendant Light Boho Rustic Hand Woven Hanging Light Lampshade
• Rattan is a type of furniture that grows only in the equatorial belt, is obtained from local trees and is generally created in the form of knitting. It provides a natural and aesthetic appearance to the environment in indoor and outdoor spaces where it is used.
• Rattan lamps bring the exotic air of the east to homes, poolsides, cafes, balconies and gardens, and offer a new understanding of decoration to the consumer with its rich varieties suitable for domestic equipment.
• It has started to become widespread thanks to its easy cleaning, resistance to ultraviolet rays, resistance to impact, maintenance-free, non-corrosive, unaffected by cold and heat, and having different colors and alternatives.
• Rattan lamps will continue to maintain their place in your life for a long time and add natural habitats to your life.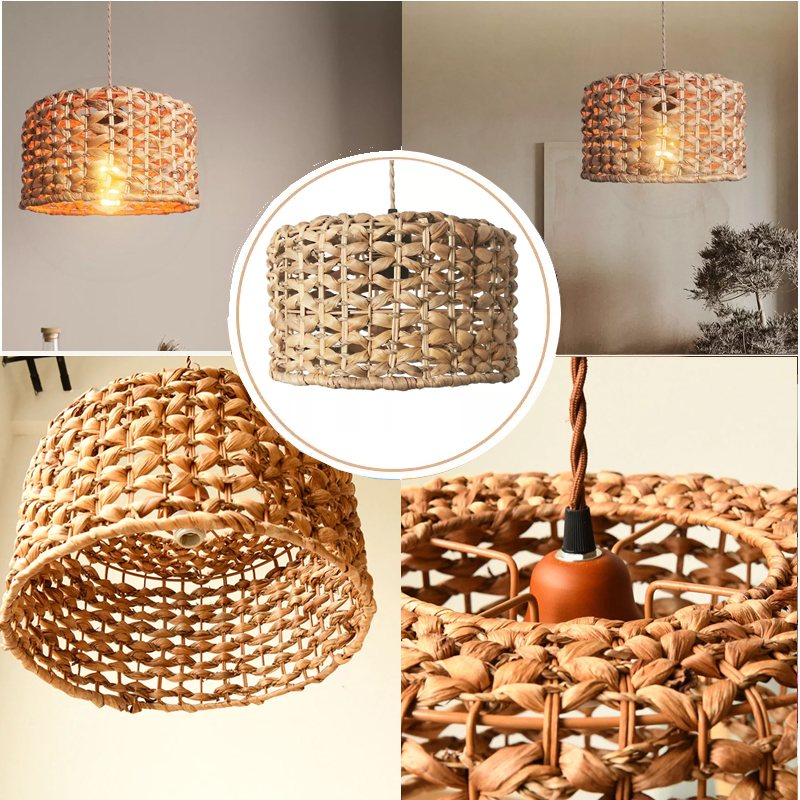 Product Information:
Brand: Labpiecesign
Product Name: Rattan Pendant Light
Size:
33cm(12.99inch)*19cm(7.48")
Color: Same as picture
Material: Rattan
Craft: Hand-woven
Applicable space: Living room, Dining room, Bedroom, ect.